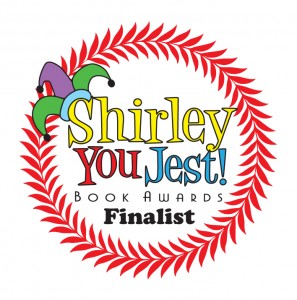 Well this is fun. A month or two ago, I entered Memoirs of a Gas Station in the "Shirley You Jest!" book awards, a literary contest that highlights the often-overlooked and somewhat offbeat world of humor books (and the authors who write them). Finalists were announced on September 1, and what do you know, the damn thing made the cut. Righteous. You can see the full list of categories at the official website.
The winners will be announced on November 1, and I assure you I'll be posting on this blog if I somehow manage to make it that far. And if you don't hear from me, just assume the worst. Either way, I'm proud to be a finalist and to get that cool badge thingy in the corner there.
And a big thank you to everyone who read, reviewed, or just gave this book the general time of day. This should serve as some sort of validation that you are not completely crazy. At least that's how I'm taking it.
In the spirit of Shirley, I leave you with this timeless quote:
"Can you fly this plane, and land it?"
"Surely you can't be serious."
"I am serious. And don't call me Shirley."
– Airplane